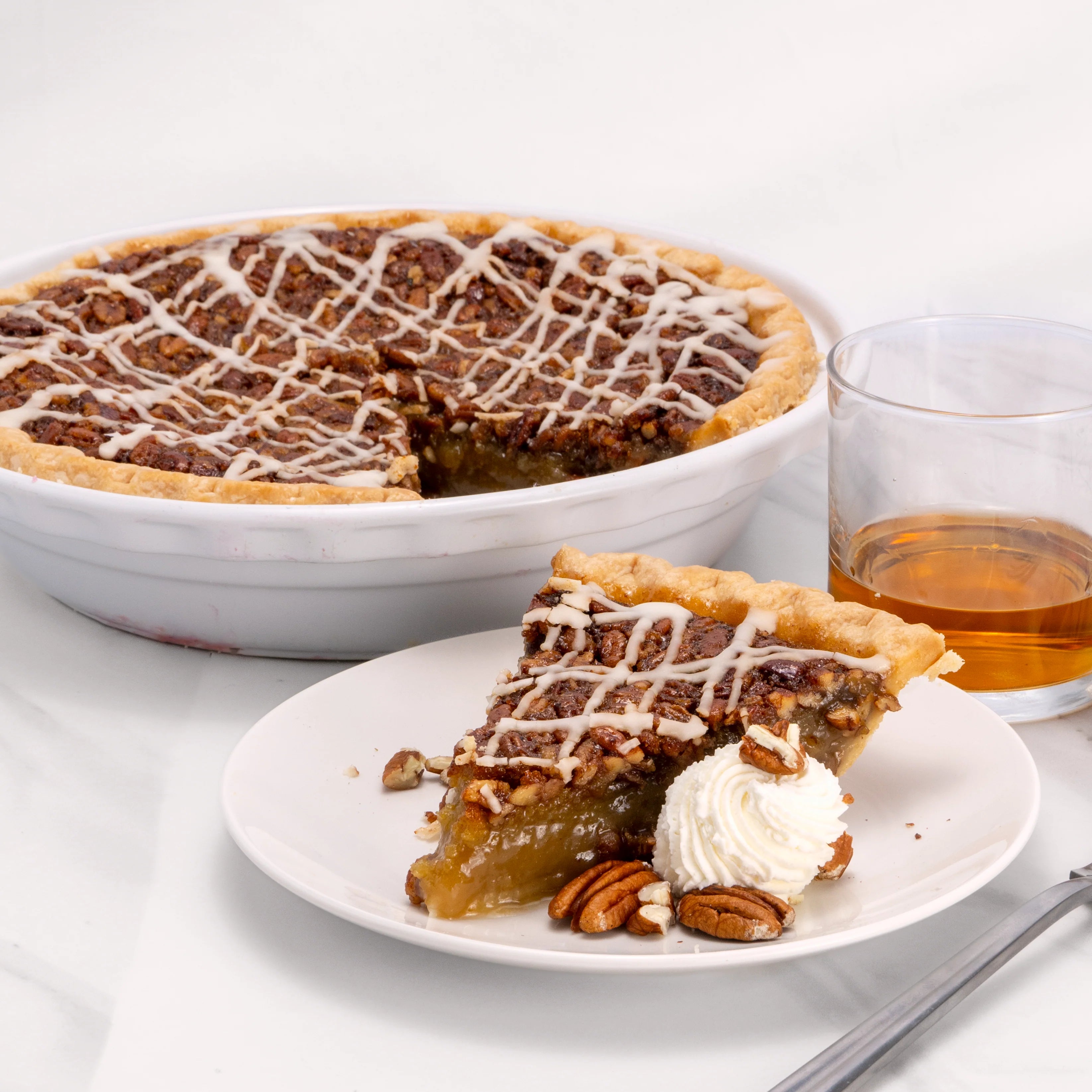 Whiskey Pecan Pie
---
Introducing our irresistible Whiskey Pecan Pie. Meticulously crafted with premium whiskey and abundant pecans, it offers a sweet and tantalizing treat. Finished with a sumptuous whisky glaze, indulge in the perfect balance of sweetness and a subtle whiskey essence.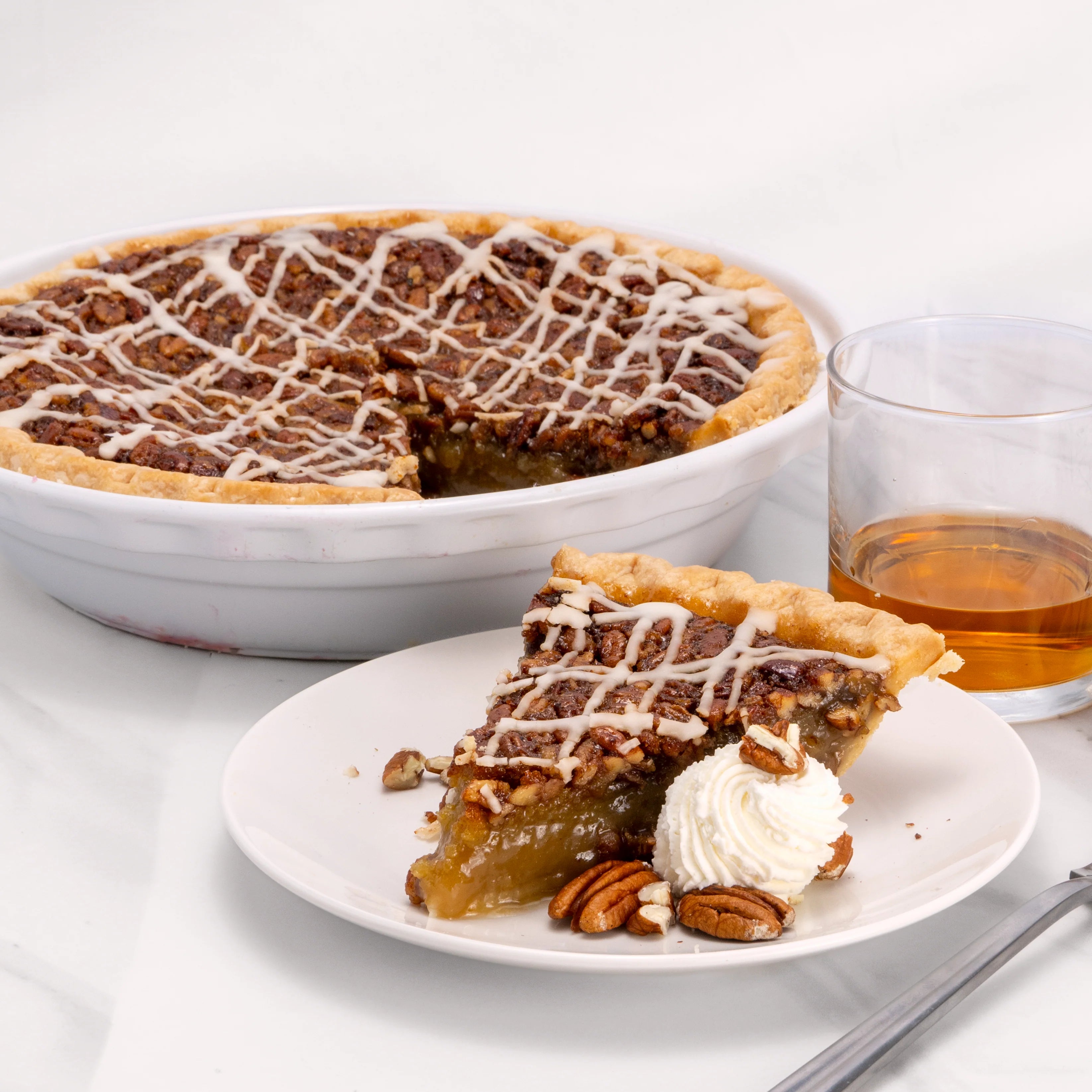 Serving Instructions
Storage
To maintain the pies's freshness and presentation, it is important to keep it securely wrapped in its original packaging until ready for preparation.
Preparation
Thaw in the fridge or on the counter. To thaw, simply place the item in the refrigerator overnight or leave it on the counter for a few hours.
Serving
For best taste, enjoy this product at room temperature or chilled.