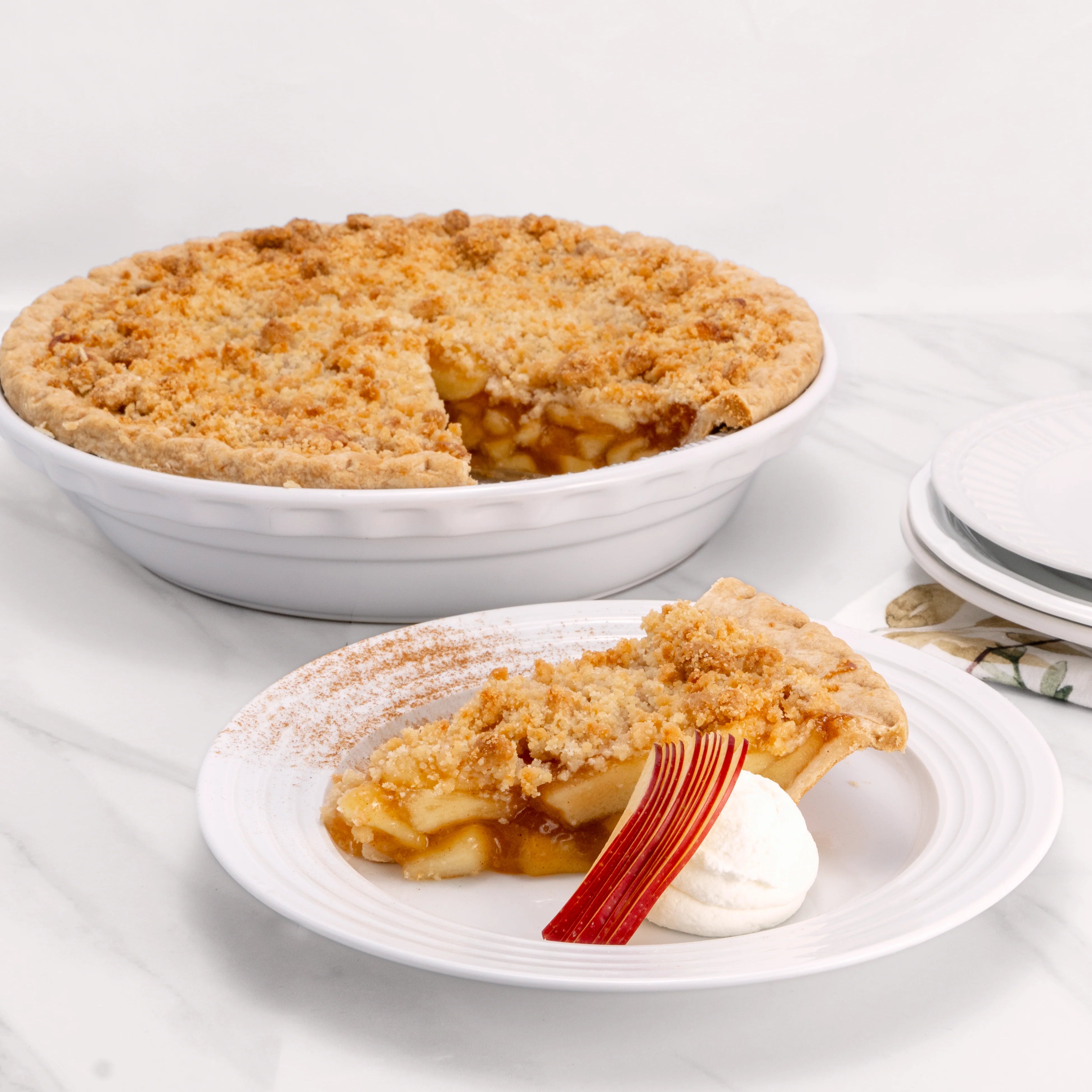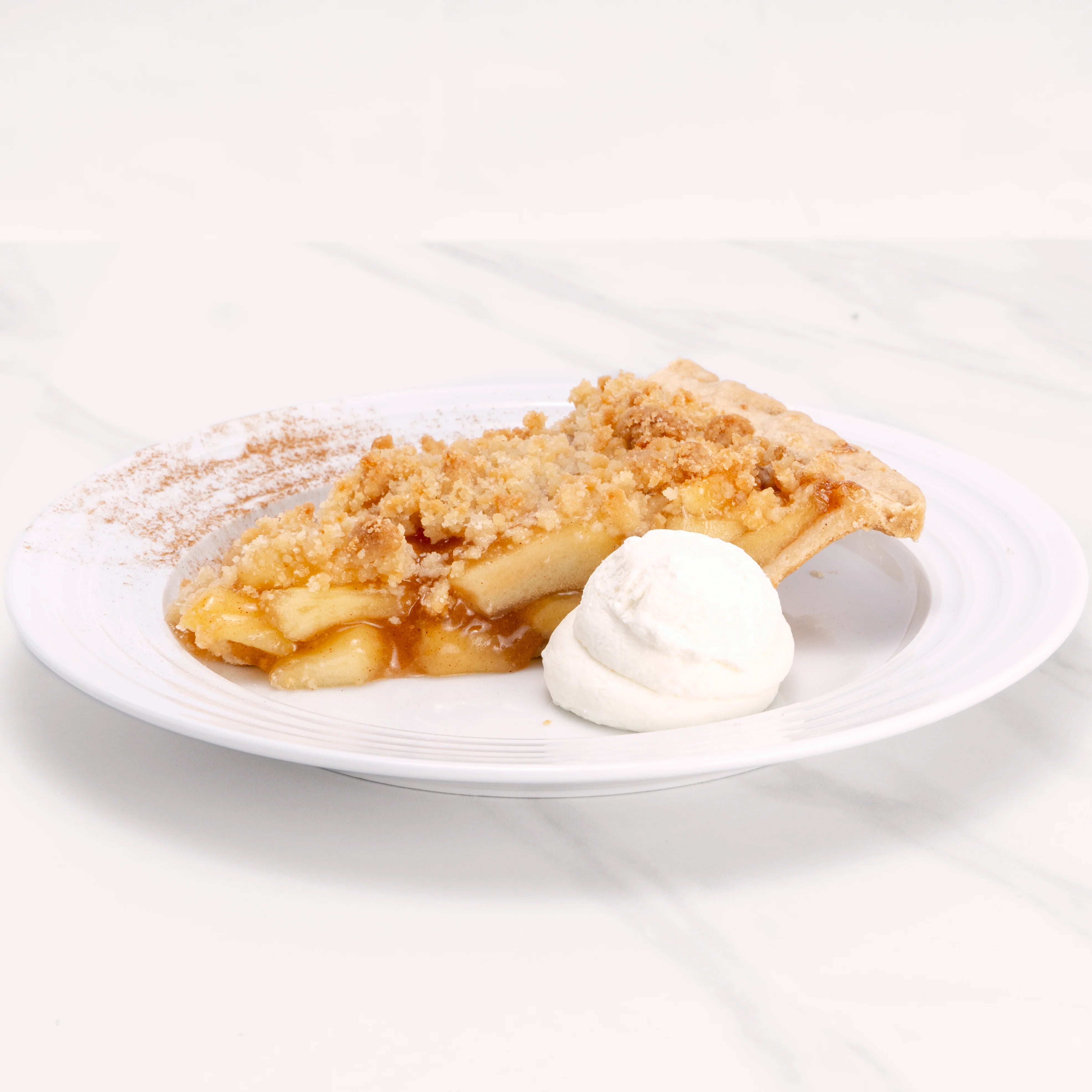 Apple Crumb Pie
---
Rich buttery crumb tops crisp sweet apples, tossed in sugar and spices, then baked until golden and bubbly. An instant classic.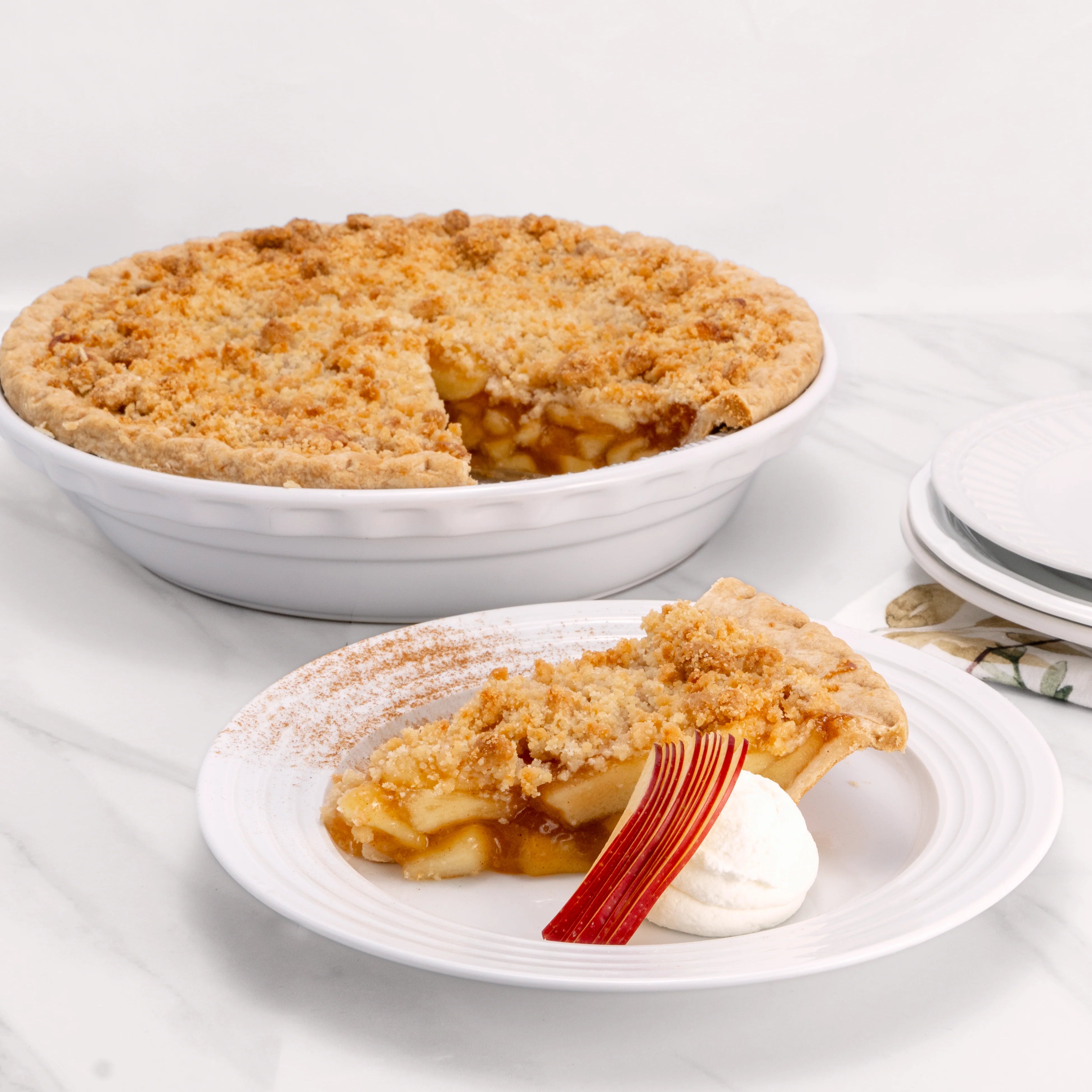 Serving Instructions
Storage
To maintain the pie's freshness and presentation, it is important to keep it securely wrapped in its original packaging until ready for preparation.
Preparation
Remove the plastic wrap. Thaw in the fridge or on the counter.
Serving
Serve at room temperature, chilled, or warm in a 325° oven for 45-60 minutes.
Baker's Tip
Crumb pies heat up faster than double crust pies, and our 8" pies get warm faster than our 11" pies. So, adjust your time as needed and pull them out when they look bubbly.