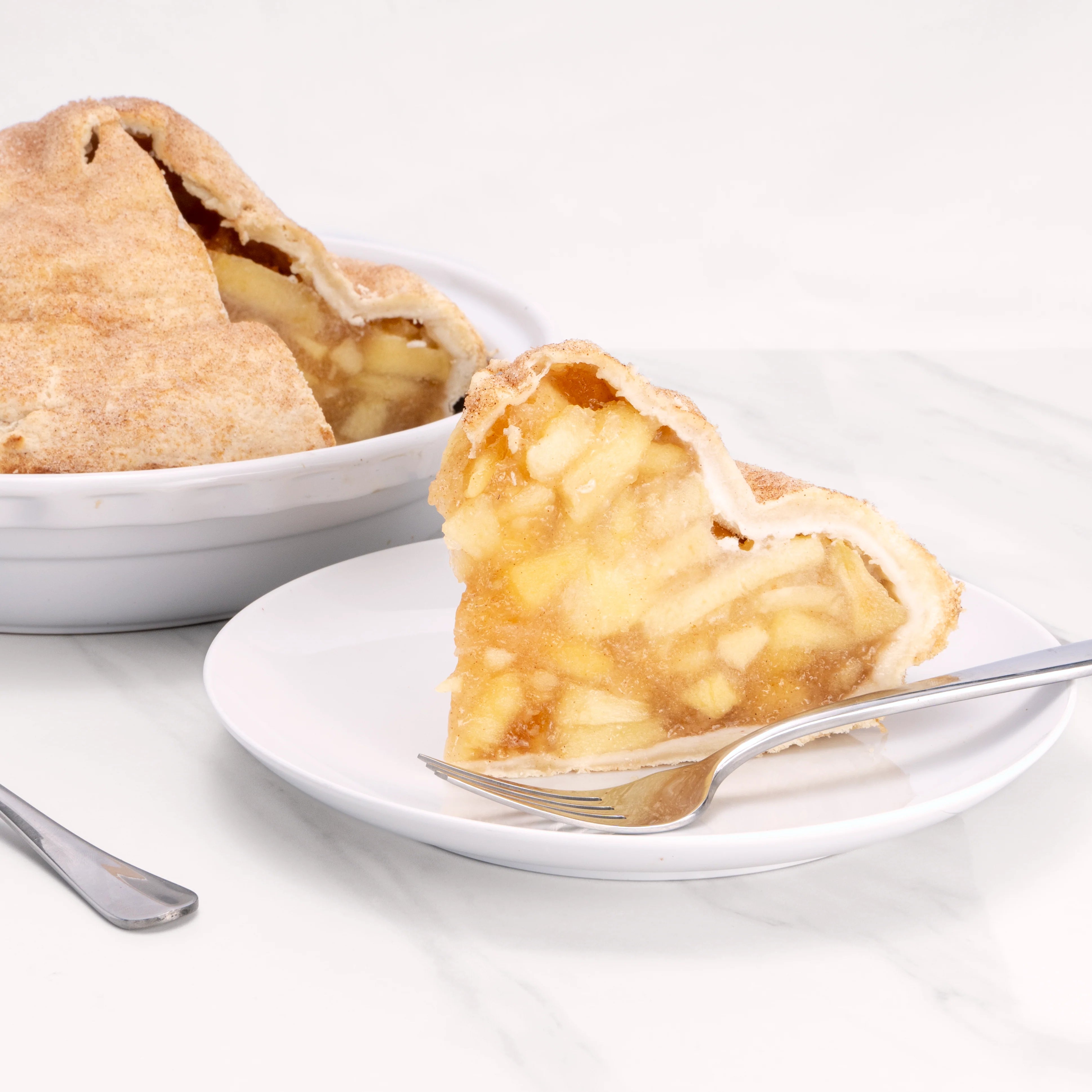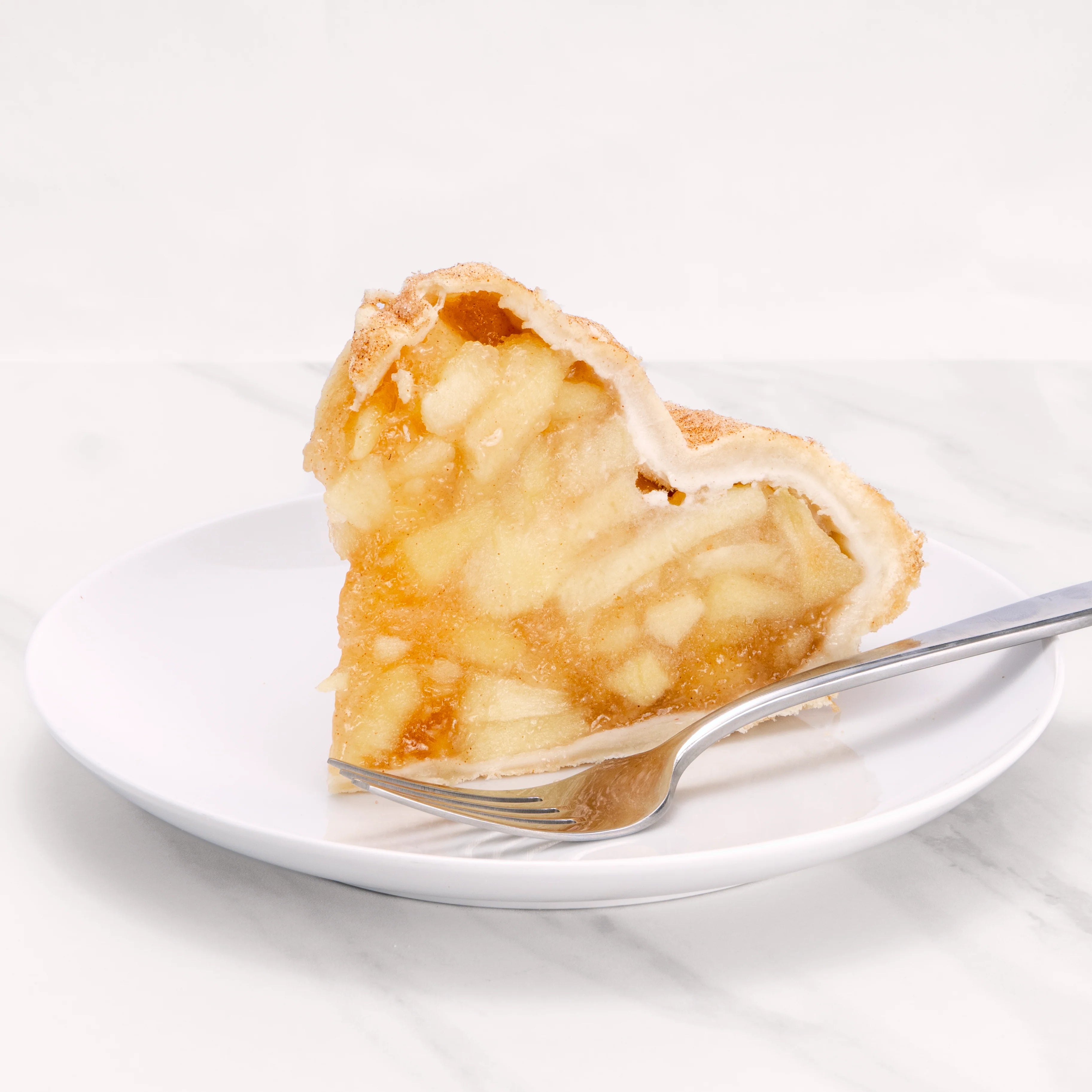 Huge Apple Pie
---
Tootie's Original Huge Apple Pie is filled with fresh apples, mixed with the perfect blend of spices, and then covered with a blanket of our famous handcrafted crust. It's almost 6 pounds of deliciousness.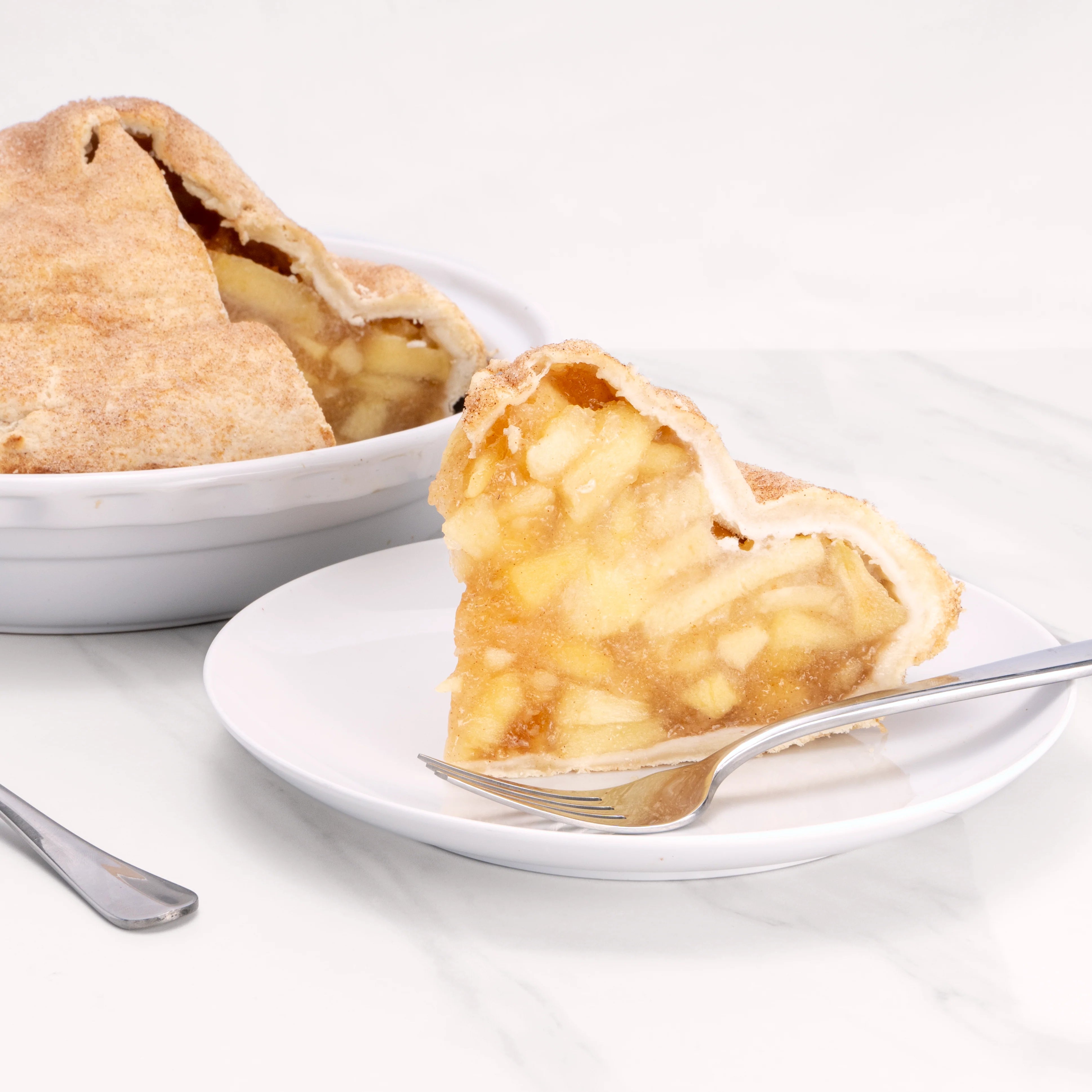 Serving Instructions
Storage
To maintain the pie's freshness and presentation, it is important to keep it securely wrapped in its original packaging until ready for preparation.
Preparation
Removed the plastic wrap. Thaw in the fridge or on the counter.
Serving
Serve at room temperature, chilled, or warm it in a 325° oven for about 90 minutes or until the pie is heated to your liking.
Baker's Tip
To keep the flaky crust from getting soggy, remove the wrap before you begin thawing the pie.