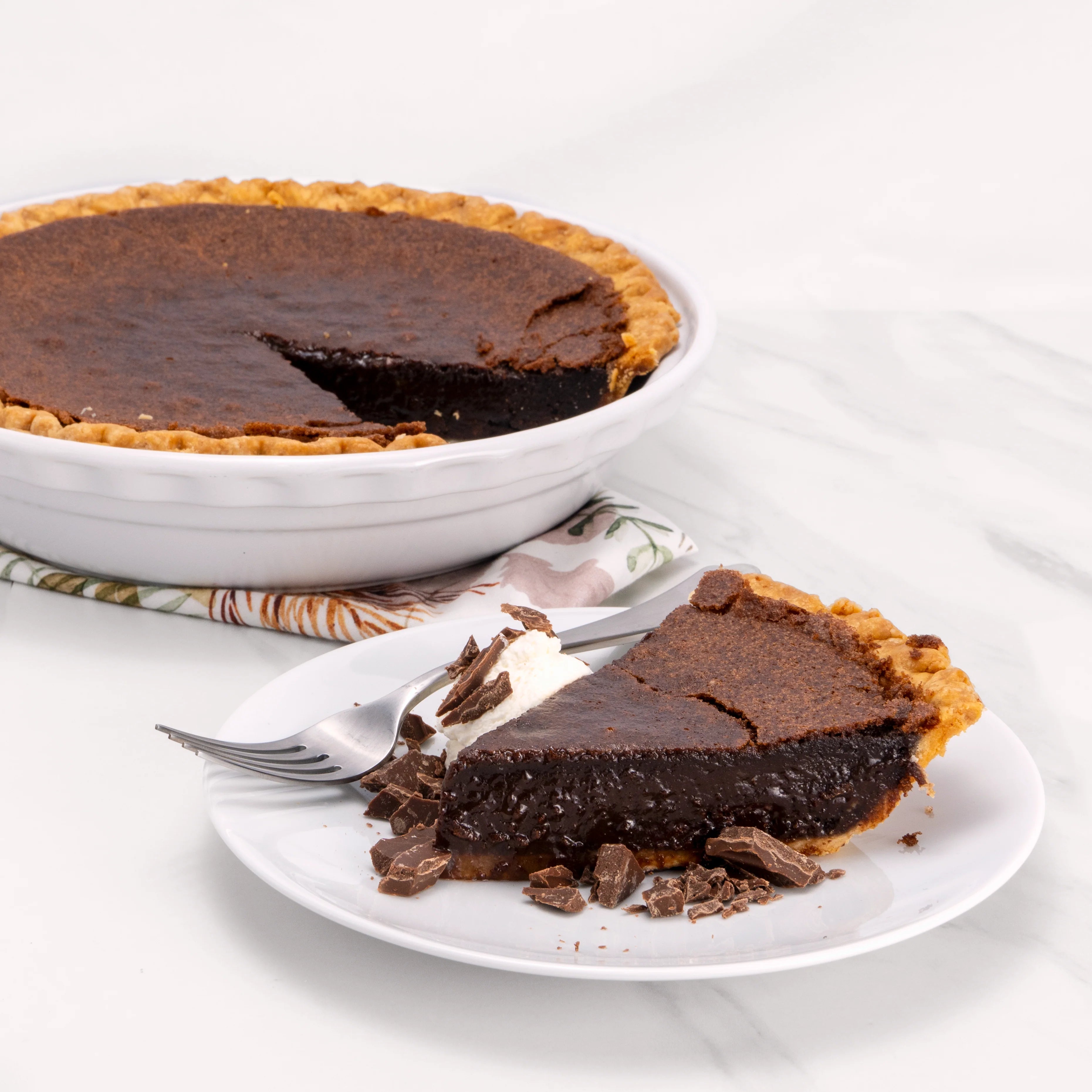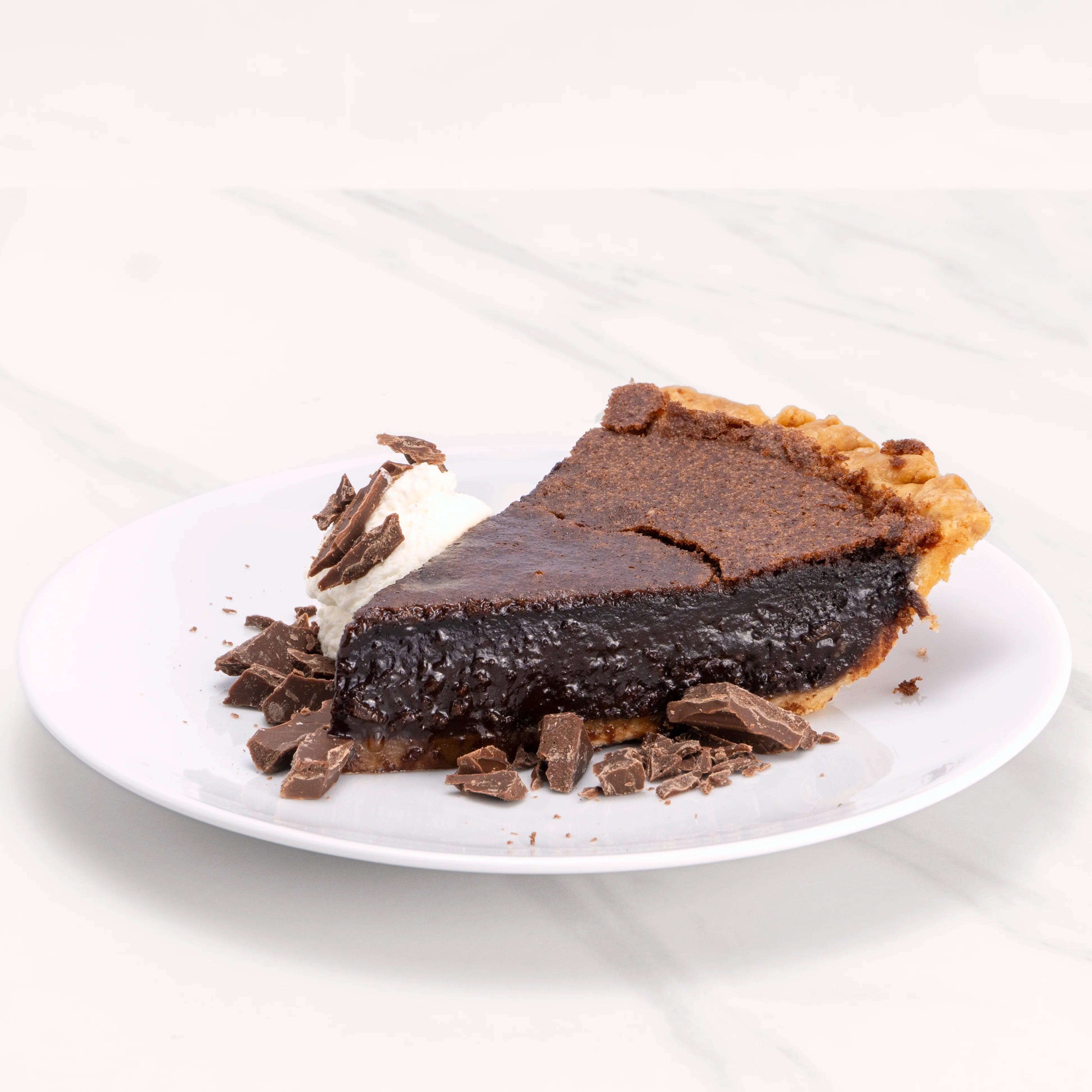 Heavenly Chocolate Pie
---
This decadent pie is the perfect balance of a thin dark chocolate layer topped with creamy chocolatey filling, surrounded by our famous, flaky crust. Share it with the chocolate lovers in your life.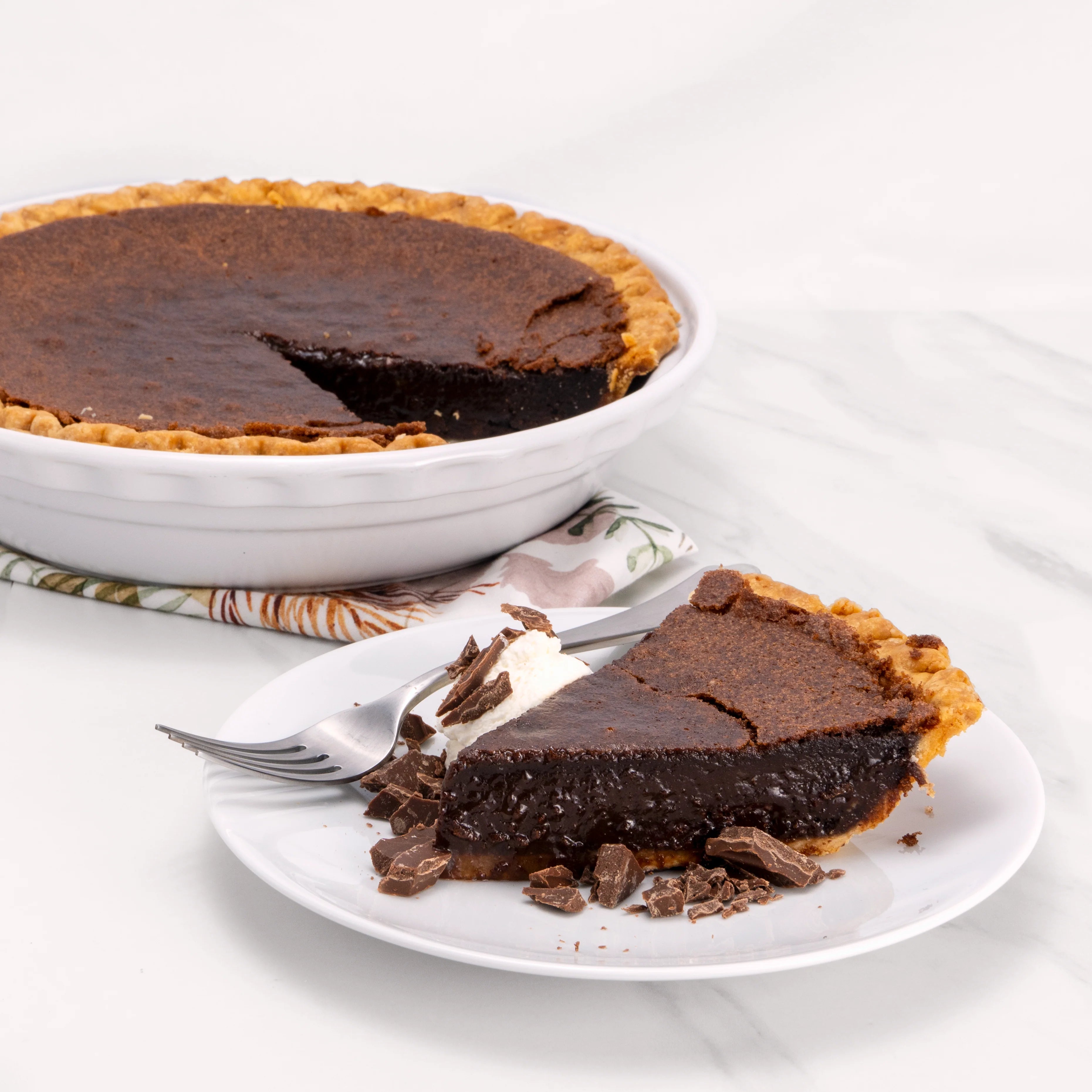 Serving Instructions
Storage
To maintain the pie's freshness and presentation, it is important to keep it securely wrapped in its original packaging until ready for preparation.
Preparation
Removed the plastic wrap. Thaw in the fridge. For quicker eating, remove the wrap and thaw on the counter for 3-4 hours. For better results, remove the wrap and thaw in your fridge for around 24 hours.
Serving
Serve Chilled.
Baker's Tip
Keep your pie in the fridge for up to a week. If you still have any left after that, slice it up and refreeze for up to 6 months.