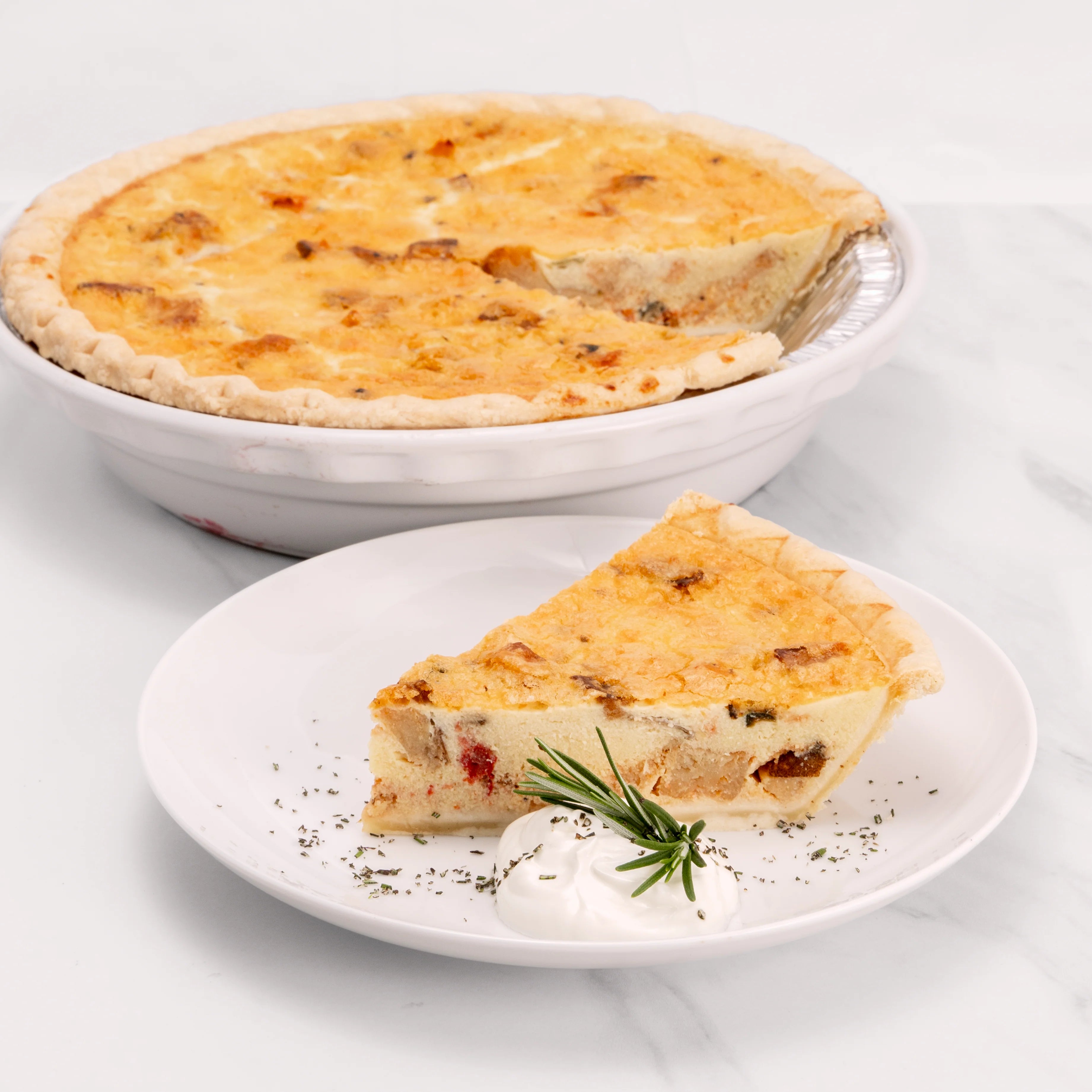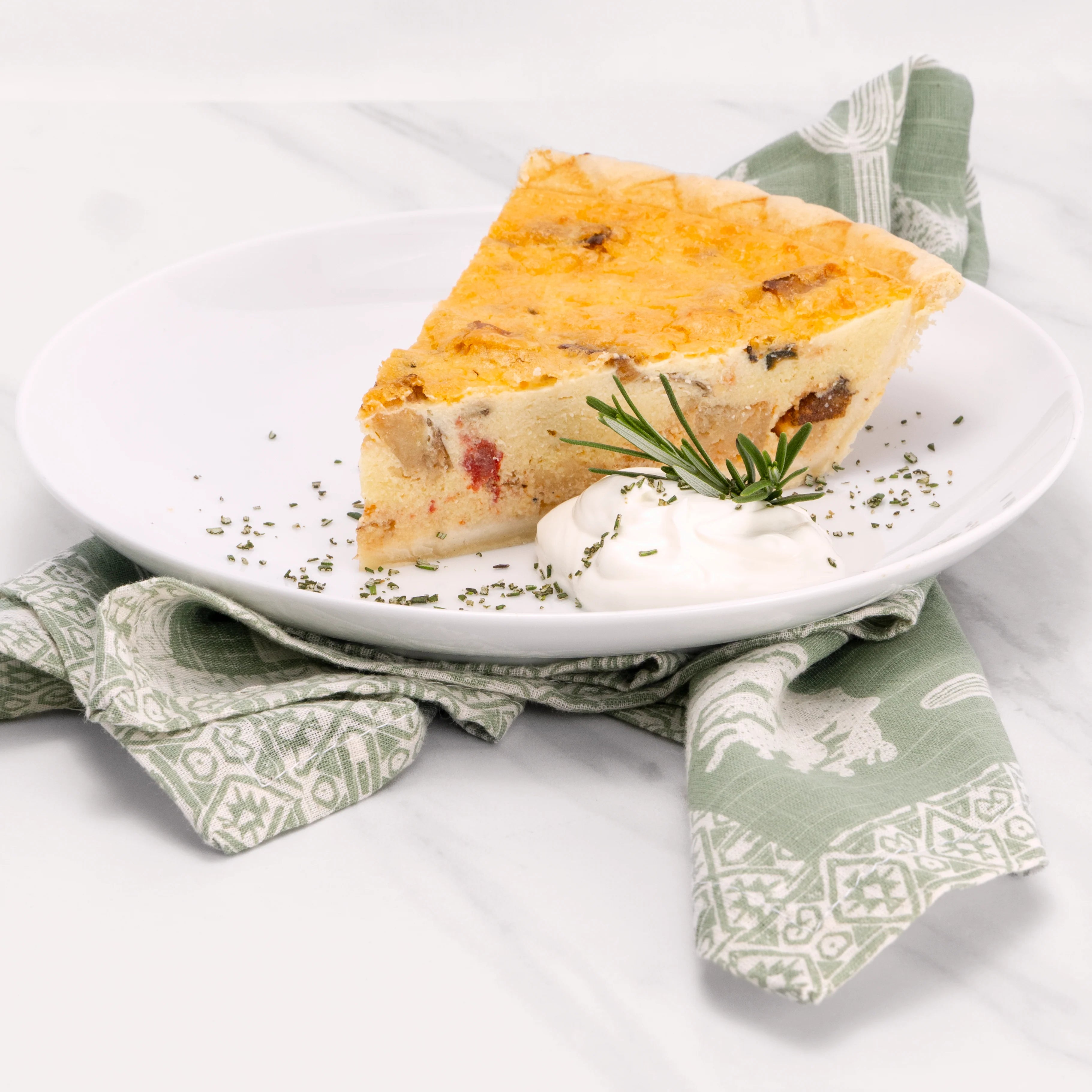 Papas Ranchero Quiche
---
This quiche from Tootie (after all, it's just a breakfast pie), is a savory egg and cream mixture featuring roasted tomatoes, roasted jalapenos, onions, garlic, and roasted potatoes, all layered with a cheddar cheese blend.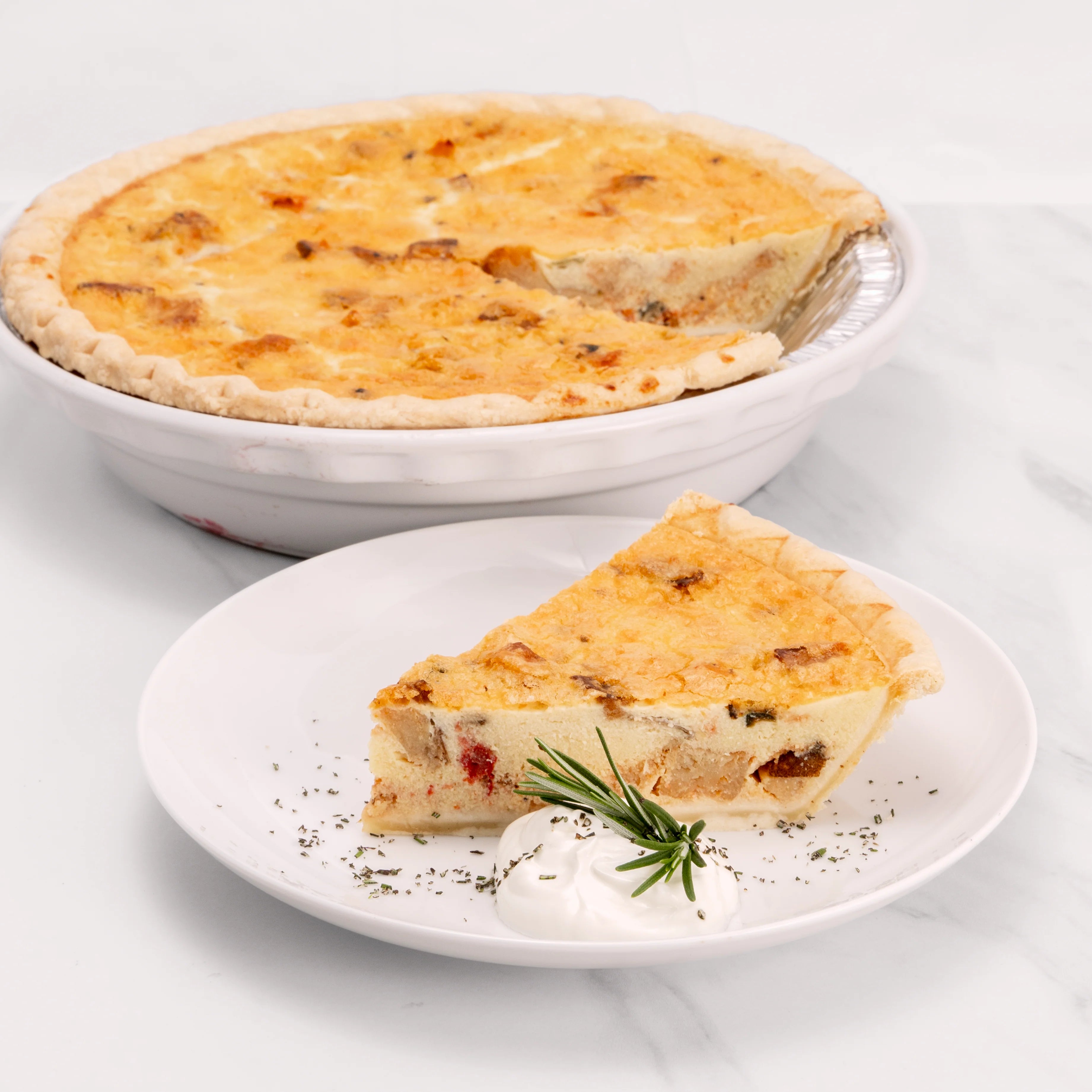 Serving Instructions
Storage
To maintain the pie's freshness and presentation, it is important to keep it securely wrapped in its original packaging until ready for preparation.
Preparation
Removed the plastic wrap. Reheat from frozen at 325° for 90 minutes, thawed at 300° for 60 minutes, or until the center of the quiche reaches at least 165°.