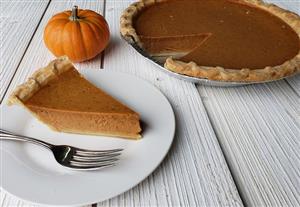 Pumpkin Pie
---
All pumpkin pies are pretty much the same, right? Well, this is no ordinary pumpkin pie. Tucked into our famous flaky crust, our creamy pumpkin filling bursts with traditional spice flavors, but taken to a whole new level of yumminess that only Tootie Pie could deliver. This is not your Mama's pumpkin pie - dare we say it's better?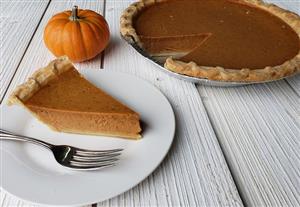 Serving Instructions
Storage
To maintain the pie's freshness and presentation, it is important to keep it securely wrapped in its original packaging until ready for preparation.
Preparation
Removed the plastic wrap. Thaw in the fridge. For quicker eating, remove the wrap and thaw on the counter for 3-4 hours. For better results, remove the wrap and thaw in your fridge for around 24 hours.
Serving
Serve Chilled.
Baker's Tip
Keep your pie in the fridge for up to a week. If you still have any left after that, slice it up and refreeze for up to 6 months.