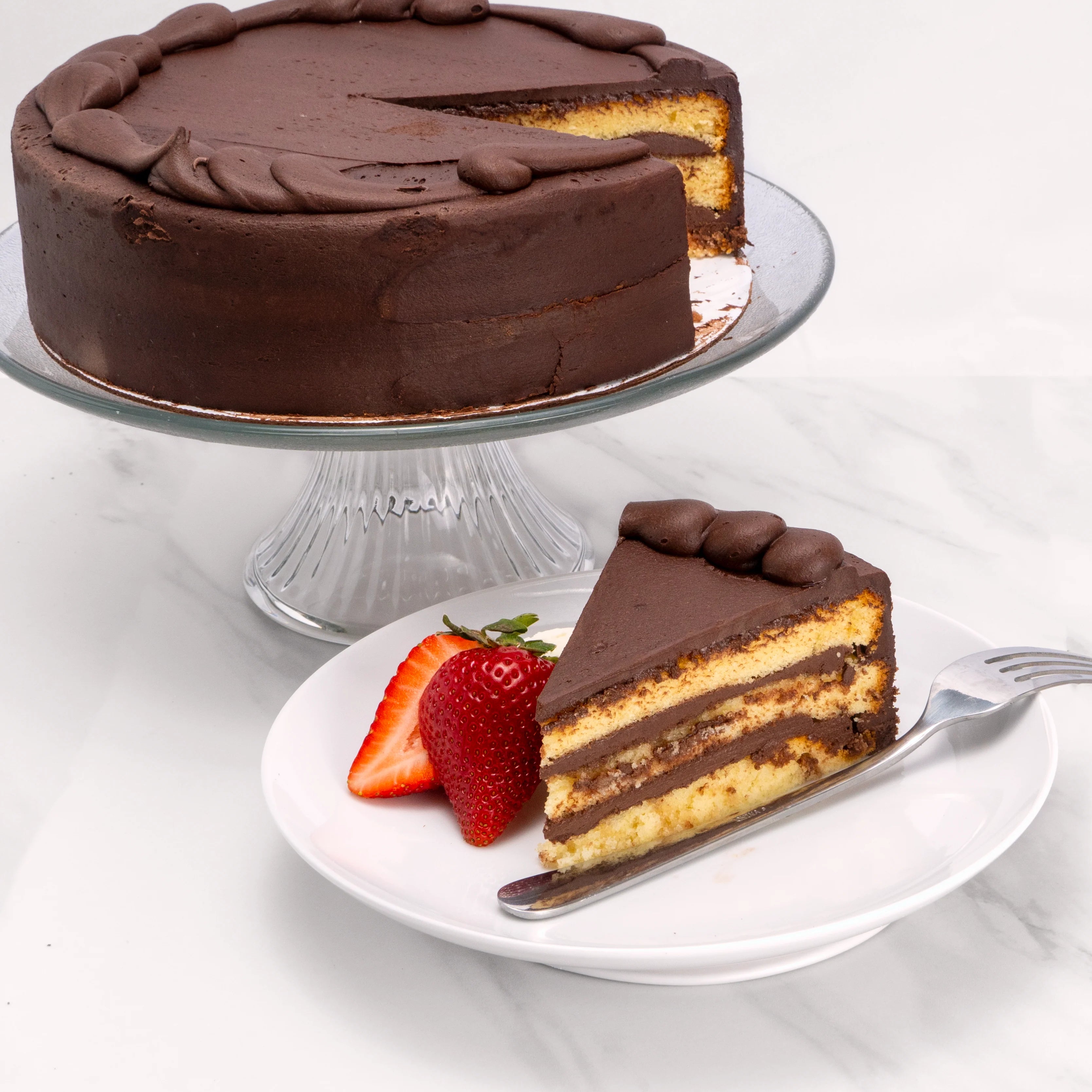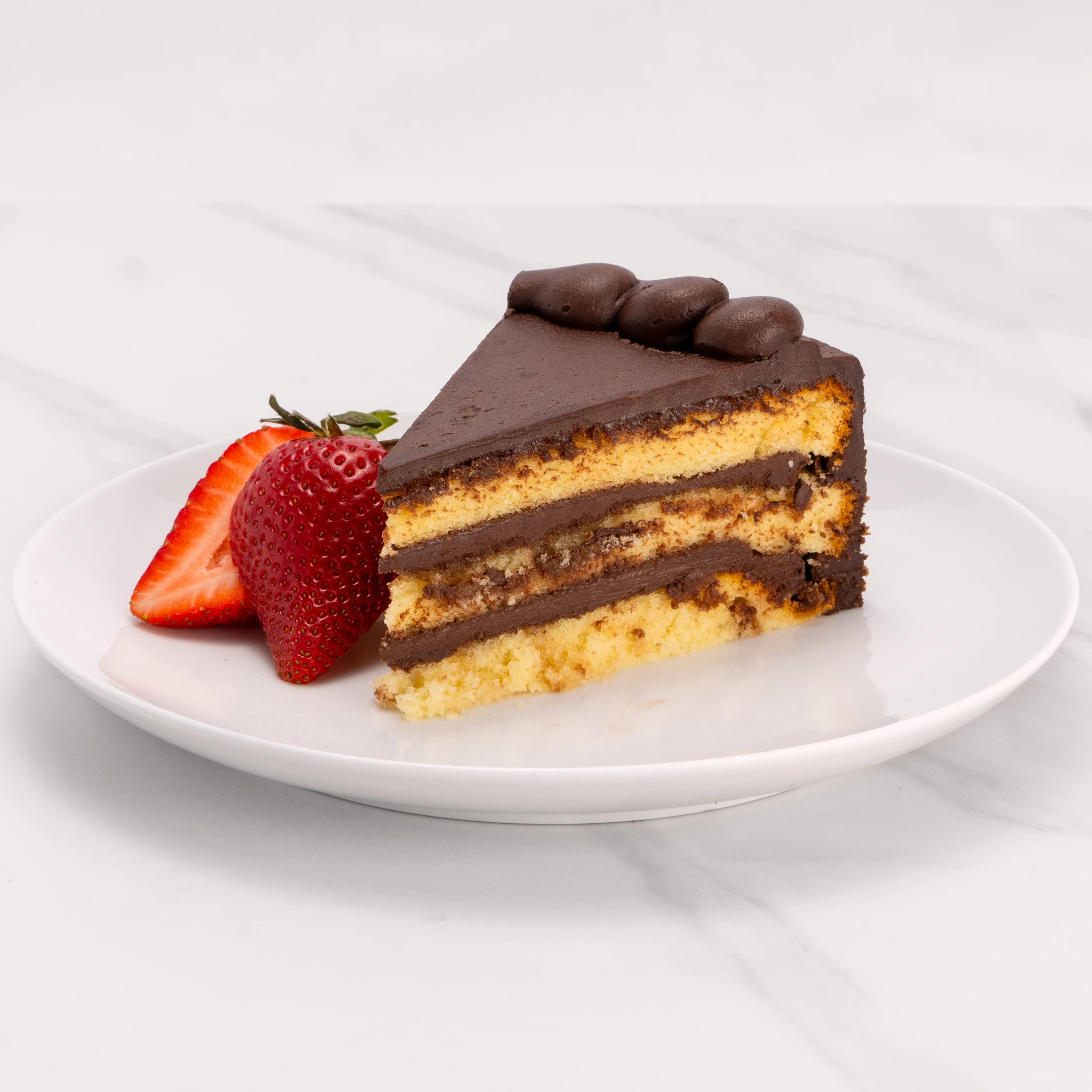 Dude Cake
---
Delicious golden butter cake layered, filled and iced with our handcrafted, silky, rich chocolate buttercream. It's like birthday cake for grown-ups. Good thing you don't have to wait 'til your birthday to enjoy this slice of celebration!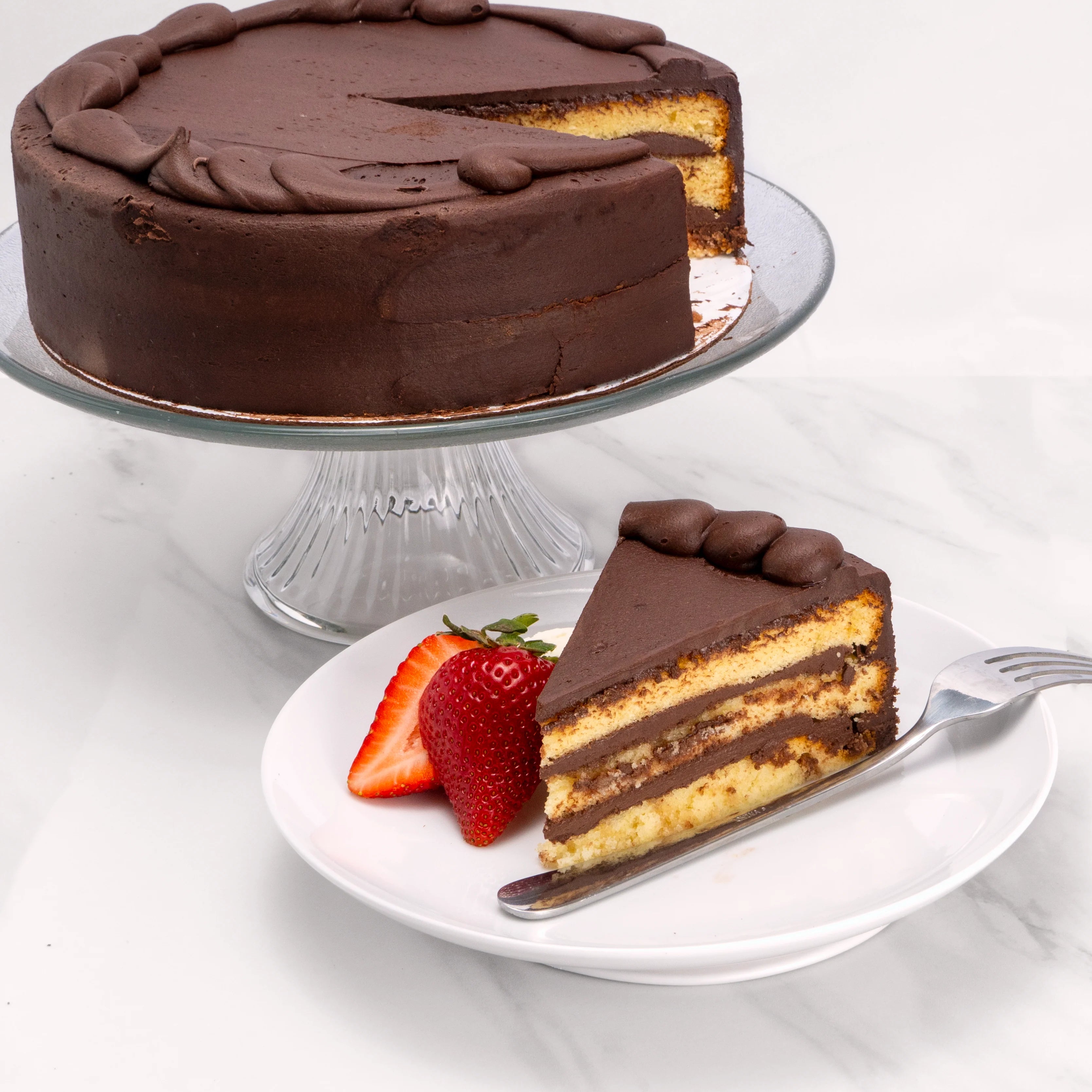 Serving Instructions
Storage
To maintain the cake's freshness and presentation, it is important to keep it securely wrapped in its original packaging until ready for preparation.
Preparation
Thaw in the fridge or on the counter. To thaw, simply place the item in the refrigerator overnight or leave it on the counter for a few hours.
Serving
For best taste, enjoy this product at room temperature or chilled.