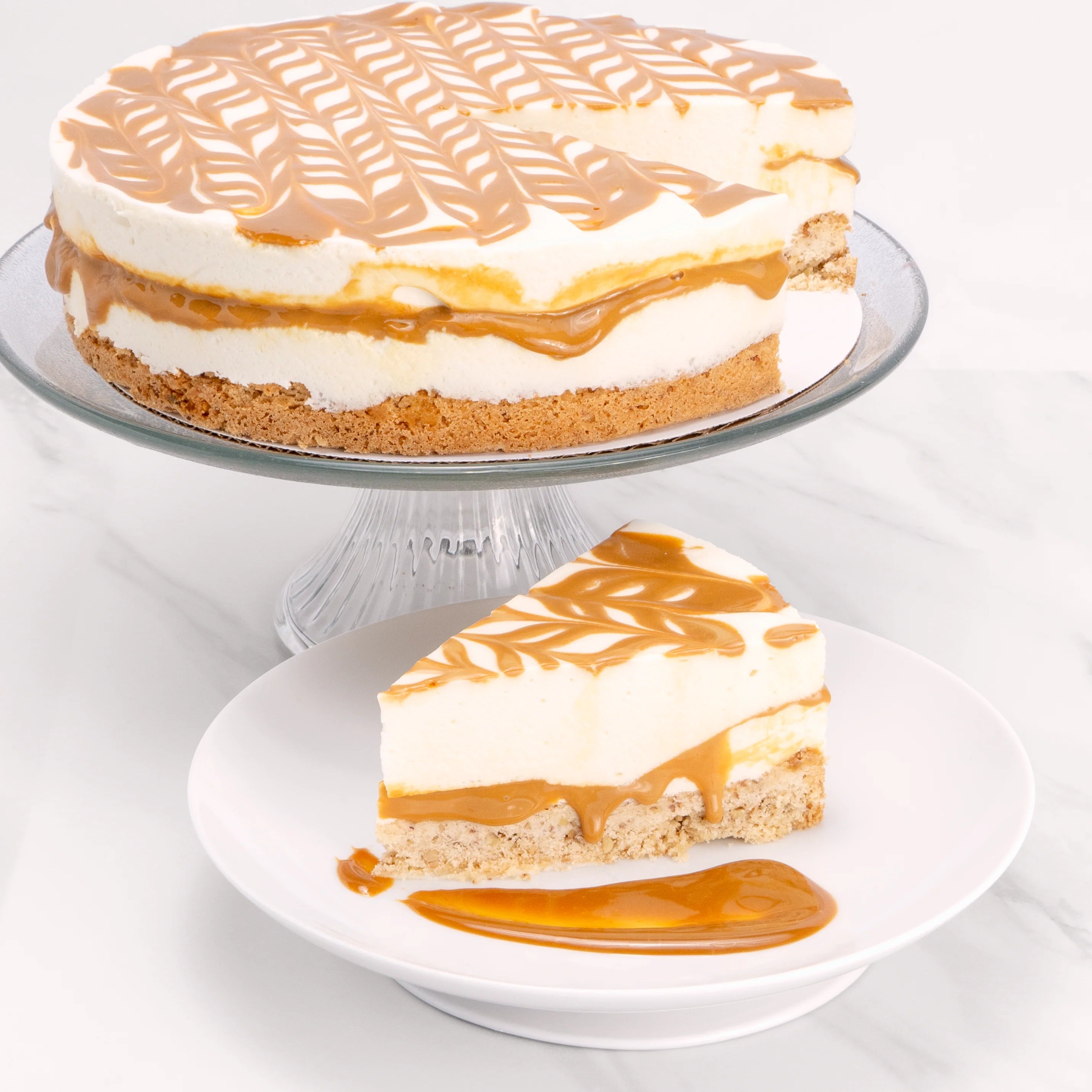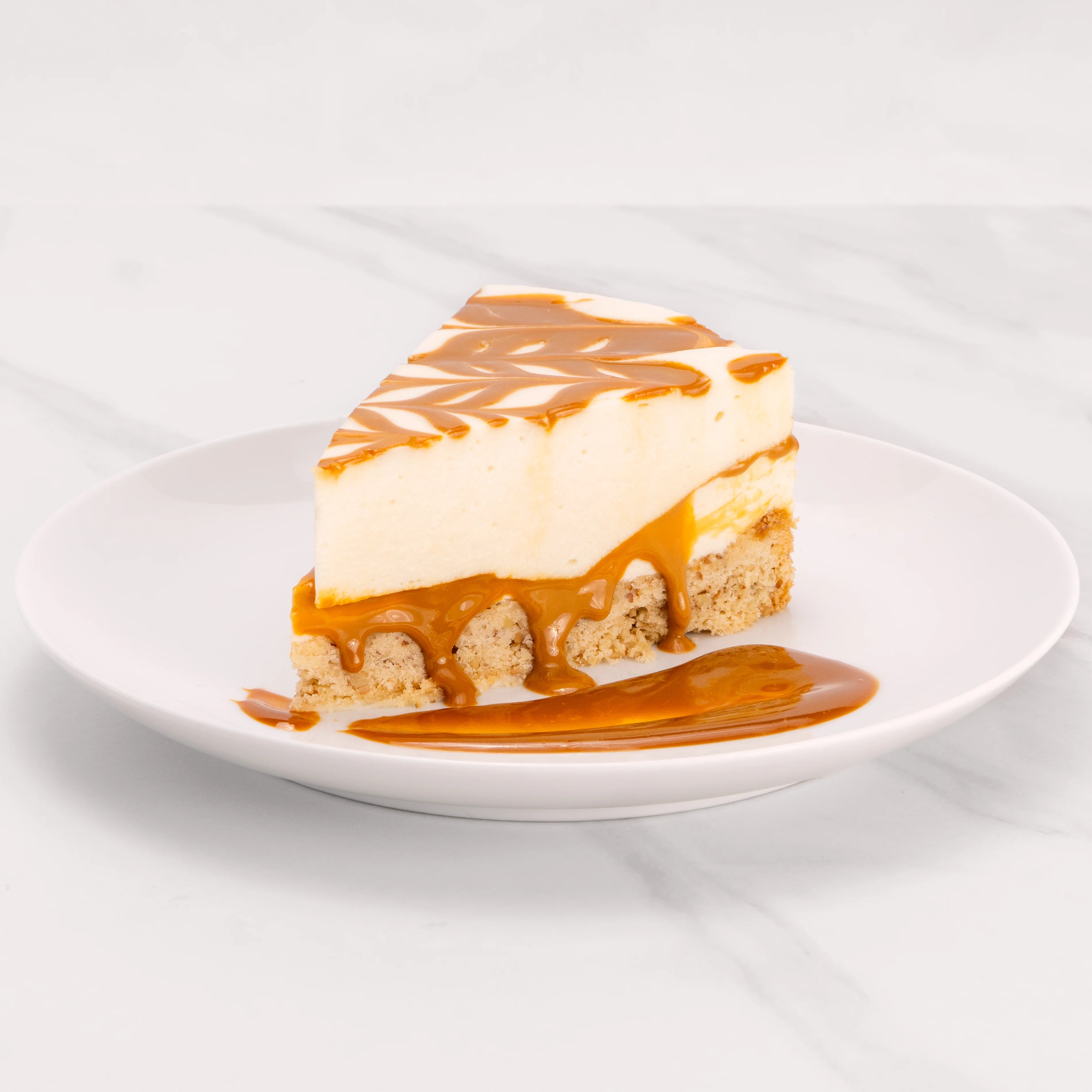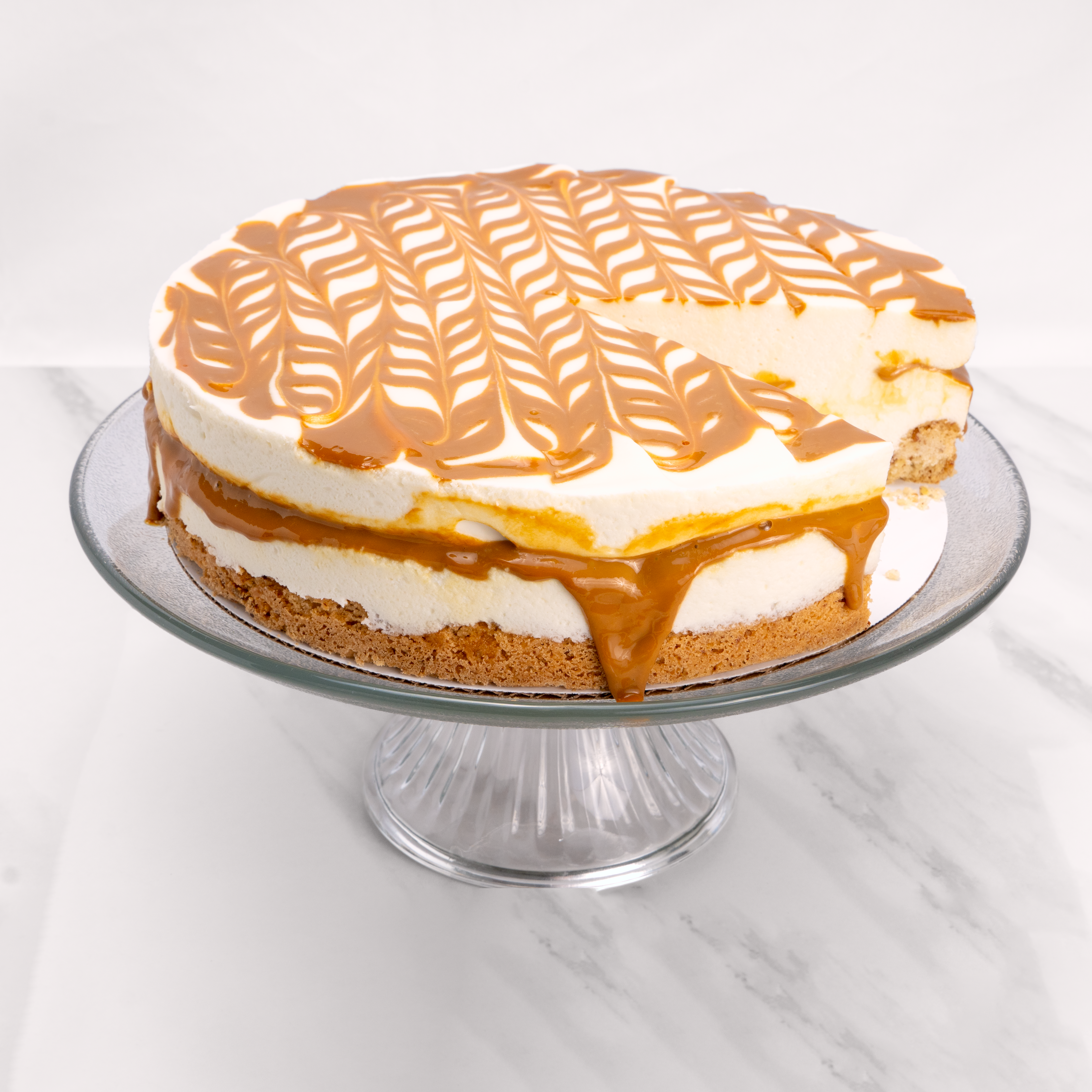 Whiskey Dulce de Leche Swirl Cake (Gluten Free)
---
Our handcrafted golden-brown, gluten free, pecan sandie crust is topped with a rich Rebecca Creek Whiskey-infused dulce de leche white chocolate crème. You'll find it irresistible!
This Cake is made in a bakery that also uses ingredients that contain gluten. If you are very sensitive to gluten, we would advise against purchasing this Cake.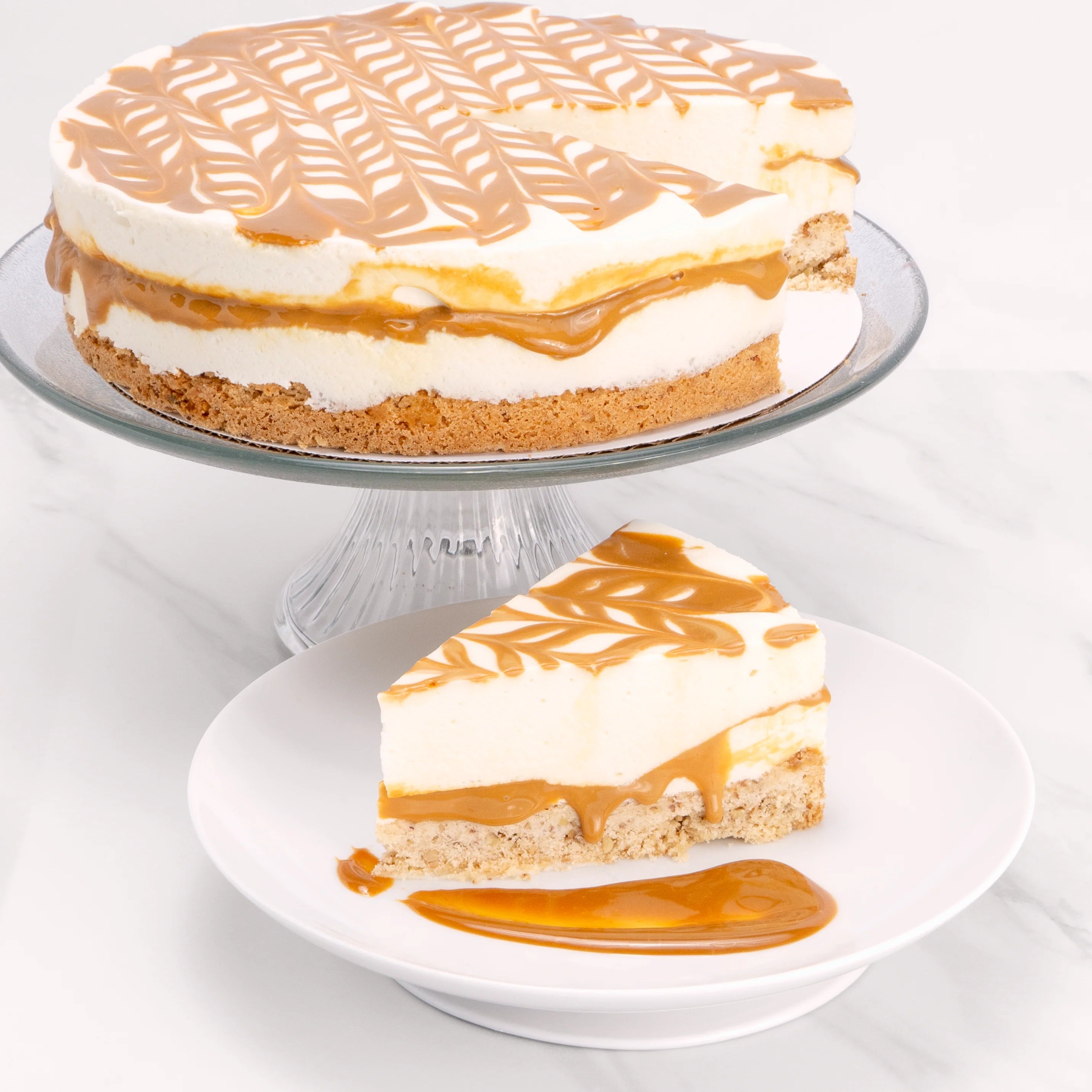 Serving Instructions
Storage
To maintain the cake's freshness and presentation, it is important to keep it securely wrapped in its original packaging.
Preparation
Thaw in the fridge or on the counter. To thaw, simply place the item in the refrigerator overnight or leave it on the counter for a few hours.
Serving
For best taste, enjoy this product at room temperature or chilled.